Electric Heating Tube >> cartridge heater
Water Rod Heater

Product Description
Application:
Water Rod Heater widely used in Heating of Mould Tools, Tooling, Platens, Packaging r Machinery, Heat Sealing Equipment, Plastic Process Machinery, Food Process Machinery, Catering, Printing, Hot Foil Printing, Shoe manufacturing Machinery, Laboratory / Test Equipment, Vacuum Pumps, and many more.
Laiyuan manufacture Water Rod Heater engineered to satisfy the full spectrum of Cartridge Heater applications. Whilst a standard range of Water Rod Heater are available, we specialise in designing and manufacturing Water Rod Heater to our customers requirements. It is important to choose the correct construction Water Rod Heater to suit your application.
All Cartridge Heaters are available with a built in Thermocouple Type J or K
| | |
| --- | --- |
| Sheat Material | SUS 304/316/Incolony 840 |
| Spirals | Nickel-Chrome |
| Insulation | MgO powder |
| Voltage | 12V to a maximum of 480V |
| Maximum Temperature | 750 °C |
| Resistance Tolerance | +10% -5% |
| Wattage Tolerance | +5% -10%(close tolerances are available upon special request) |
Advantage:
1. Long lifespan, rational internal structure design. Using imported high-purity th
2. Using Centerless Machine to standardize Diameter, high thermal efficiency, fast heat dissipation.
3. Advanced technology and equipment make the quality good and stable.
4. All items have passed CE and ROHS certification.
Specification Requirements for Ordering:
Please note that Laiyuan manufacture to customer specification. There are many lead options available, including Glass Fibre Leads, Silicon Rubber Leads, PTFE Leads, Ceramic Beaded Leads, Braided Leads and Conduits. Please advise us of the type of leads preferred. If you would like some assistance or advise on the correct lead to use, please do not hesitate to ask.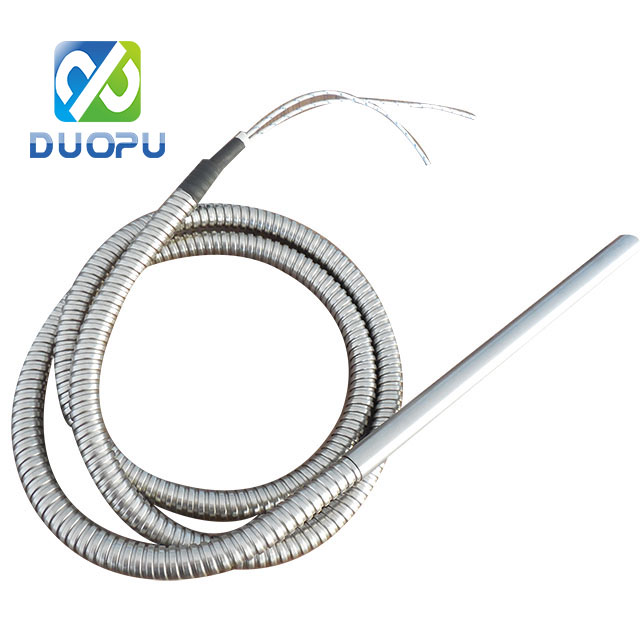 Certifications
Packaging & Shipping